Creative Brochure, Trifold, Bifold, Booklet Design Services
Check out our customer reviews (4.83 / 5 average from 29 ratings)
Nowadays, Business Cards are not for showing your contact details but rather display your branding.
You can't deny the way that digital marketing has so much competition and catching the client's eye is getting harder. Right? We realize that to catch your client's eye. You need to speak to the well of your business and items. Get our tweaked inventive leaflet configuration benefits that improve your business introduction.
Designers working on your project
Initial concept turnaround time
Final files | What You Will Receive Ultimately
You own all design rights
Files supplied in PSD Or Ai format
Tech Vision IT Solutions (TVIS)
Standing out in an online world is no easy feat. We collaborate with start-ups right through to established brands. Our passionate and focused Creative Team can provide a beautifully crafted and results-focused solution for your business, no matter how immense your end goal is.
We design foundations
with trust and sincerity
Highly Rated Graphic Designs
Our experienced team not only thinks out-of-the-box but also resides on the track
of uniqueness, modernization, and perfection. Have a glimpse of our previous remarkable work.
Small Business
Starter kit Package.
Brochure Design Still a
Great Marketing Tool (Why?)
Your website tells a total 360 overview of your company however contrary, A good quality business configuration uncovers a bit of explicit data to the possibility.
Each individual isn't educated. We know it! Correct? – Yes, they are more planned to understand papers, flyers, and booklets rather than surf everything on the web. Here your handout configuration gets pertinent as a showcasing instrument.
Printing cost isn't a lot for pamphlet plans. There are a lot of alternatives accessible when you go to a printer and get some information about shading, paper data. Thus, its the most ideal approach to expand your marketing budget.
Still thinking! Why Tech Vision is considered as the best Logo designing company worldwide?
Designing logos is an art that requires a wonderful plan feel just as inventive creative mind At Tech Vision we have creators who have enough involvement with making corporate logos, we trust in collaboration where we as a whole put our 100% to give our customers exceptionally fulfilled services of realistic designing while at the same time keeping the components of balance, accuracy, uniqueness, and effortlessness in one passage.
There are thousands of posters you might see on daily basis but there are only few you evoke at the end of day. Because enterprises invest on branding and logo is a starting point of it.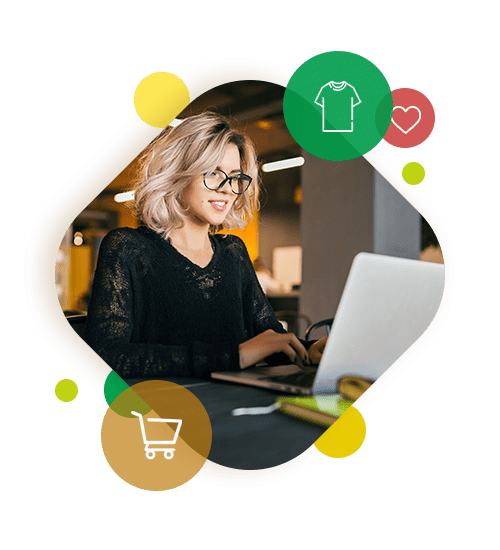 Read more about
Logo Design & Trends.
What is the best word count for an article in terms of SEO? It has been a debating question for a long time! Many people
Read More »
Bloggers have to write a number of articles on same niche and publish them. It is not easy for them to generate unique text repeatedly.
Read More »
Best SEO Tools helpful for remote working Web optimization does not have to be expensive! There are huge amounts of great free SEO tools that
Read More »
Frequently
Asked Questions
Most frequent questions and answers
We do need your logo design master files which we can use in the brochure. Your font choice or you can tell us your business branding guidelines. Our team will follow it and remember, You will need to provide us content as well.
Sure, you can share your stock images at the time of contract. Our creative expert will let you know if it is good and upto the standard for brochure design.
You can pay us via debit/credit card, Master/Visa card, American Express and Paypal.
We try our best to provide 100% satisfaction to each and every client. We take an initial brief from you and then consult. Once we (You) and (Tech Vision creatives) agreed on the concept. Our team will start working on the design. We anything you dislike and is not relevant then you can ask for changes in design.
We work globally and serve almost every country. You can pay us in $$ with same mentioned pricing 🙂
It depends on what kind of brochure design you would like to have. Our standard single sided brochure design price starts with 99$. But, If you need a trifold brochure then it cost you 200$ at least in the USA.